Believe it or not, many famous people you love and appreciate actually attended the law school, and this article brings you some of the most interesting names. If you still haven't decided what to study, maybe you will be inspired by these incredible personalities, and decide to become a lawyer yourself one day. On the other side, if you ever need a lawyer, or God forbid, divorce lawyer, think about the fact that a famous person could lead your case, which would probably be the coolest thing ever. Generally speaking, you would be surprised to know how many actors, singers, musicians, or any other celebrities actually hold a university degree from some respected institutions, such as Harvard or Cambridge or Yale. In that manner, we may conclude that the destiny is a weird thing – you dedicate your life to specific studies, believing that you will end up doing exactly that, and then you decide to surrender to your talent and to throw all the years spent at the university away. If we may say, this is also a brave thing, and everyone should surrender to their passions. These people did it. Read our list of famous people who went to law school.
Washington Irving
If you know Irving only as the author of Rip Van Winkle and The Legend of Sleepy Hollow, make sure to remember the fact that this incredible author was also a lawyer.
John Cleese
Cleese was not only in charge of making you laugh until you die, but he also had a law degree, believe it or not, from no less than Cambridge. However, he never practiced it, as he chose a completely different career.
Gerard Butler
Not just that Butler finished the law school, but he also had some working experience, as he worked as a trainee lawyer at an Edinburgh law firm. The good thing happened to him when they fired him, as he found himself in a completely different world.
Jerry Springer
Before entering the world of scandal journalism, Springer had a great deal of experience as a lawyer. After getting involved in local politics and becoming a small-scale celebrity, he got a radio show in the '80s, while the rest is history.
Andrea Bocelli
Not many people in this world are gifted with the voice such as Andrea Bocelli, being the reason why he gave up on his law career. People should definitely be thankful for this, as his music is being enjoyed throughout the world.
Julio Iglesias
Iglesias completed his law degree in 2001, which was quite late, we have to admit. However, he had an accident while he was still at college, and this accident made him completely paralyzed for three years. During these years, he taught himself to play the guitar and discovered his natural and incredible talent.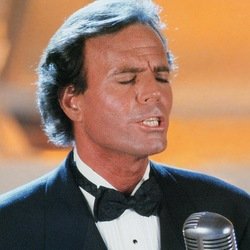 Julian McMahon
This actor that was mostly known for his roles in Fantastic Four and Charmed also attended the law school, although he did not graduate. Apparently, Julian McMahon studied law at the University of Sydney.